Making Waves on Broadway
Sunday, 25th August 2013
Broadway, Haywards Heath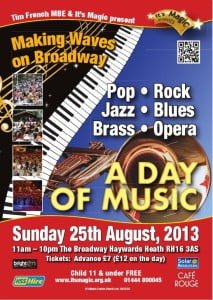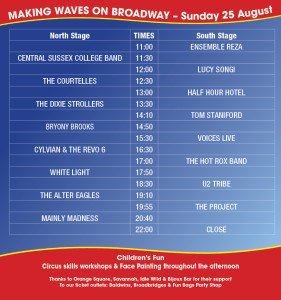 This year's line-up is an extravaganza of exciting acts. The Broadway is closed to traffic and two stages – one at each end of the road – will play host to 16 performances from a cross-genre schedule including Jazz, Folk, Rock, Classical, Pop and Blues, providing back to back music from 11am until 10pm.  Acts will include U2 Tribe, VoicesLive, The Hot Rox Band,  Alter Eagles, The Dixie Strollers, Tom Staniford, Half Hour Hotel, Mainly Madness & more
Adults £12  Child 11 & under FREE tickets are now only available on the gates from 11am.  Tickets purchased before today will be available for collection at either entrance gate.
  NB: A £2.00 transaction fee per booking will be added at checkout
Book Your Tickets
Bookings are closed for this event. Tickets can be purchased on the gate
Payments are processed securly by Paypal. We accept all major credit and debit cards, you do not need a Paypal account. Please note that your Paypal confirmation reference will be Go Purple Ltd
For phone bookings please ring our box office on 01444 800045 or alternatively view our Ticketing Outlets here
Venue
Broadway, Haywards Heath
The Broadway
Haywards Heath
West Sussex
RH16 3NT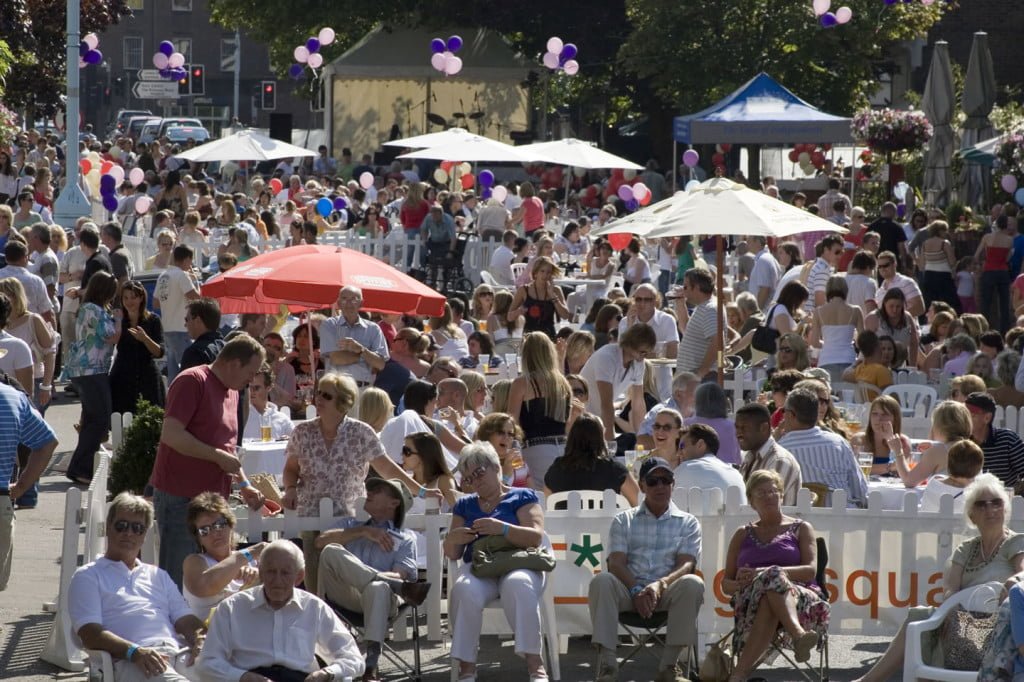 A magical summer street party atmosphere is created in the Broadway area, which is closed to traffic for these unique events with additional seating areas spilling out into the road from the cafes, bars and restaurants.  Two stages are set up – one at each end of the road – which play host to 16 performances from a cross-genre schedule including Jazz, Folk, Rock, Classical, Pop and Blues, providing back to back music from 11am until 10pm.