Car Boot Sale
Monday, 2nd May 2022
Victoria Park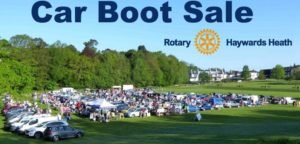 Starts 8AM
Seller Entry from 7:30am Finished at 1pm
Pre-Paid up to 29th April: Cars £10, Vans £15.
Cash only at PSP Homes 3 Muster Green HH RH16 4AP.
On the day, at gate, cash only: Cars £12, Vans £20.
Cafe Open, food, coffee available.
All enquiries and booking call 01444 452126
For further updates see Website https://www.rotary-ribi.org/clubs/homepage.php?ClubID=1455
Venue
Victoria Park
South Rd
Haywards Heath
West Sussex
RH16 4LY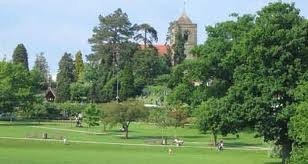 Situated on the A272. Parking available locally.
It is a 10 minute walk or short taxi ride from Haywards Heath railway station.
By rail 45 minutes from London or 15 minutes from Brighton
For local accommodation click here, Information/Accommodation.