28 October – 1 November, 2014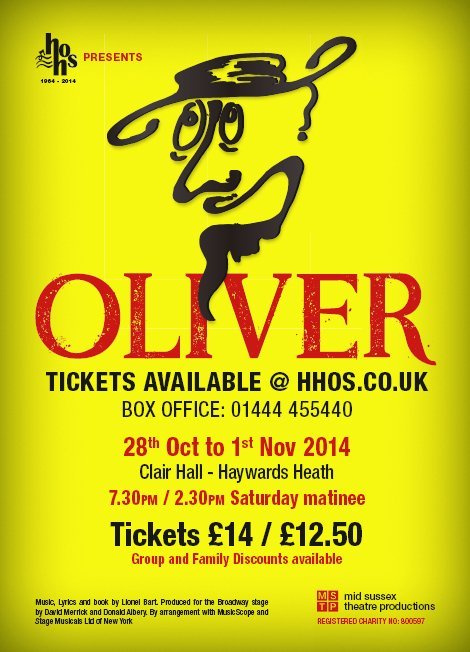 In their 50th anniversary year, HHOS are proud to present Lionel Bart's all-time favourite musical Oliver! Based on the novel by Charles Dickens, this timeless musical plots the misfortunes and rags-to-riches story of the young orphan Oliver on the seedy streets of Victorian London.  With a brilliantly talented team of young children and adults from the Mid Sussex area this production promises to have you on your feet asking for more.
Make sure you pick up a ticket or two now at www.hhos.co.uk or Clair Hall Box Office 01444 455440.
Tuesday 28 October – Saturday 1 November 2014
Evenings 7.30 pm/Sat mat 2.30 pm
Tickets £14.00/£12.50
Family and group tickets available