SUPER SUNDAY – SHOW YOUR SUPER SKILLS
SUNDAY 21ST JULY, 2013 – VICTORIA PARK, HAYWARDS HEATH RH16 4LY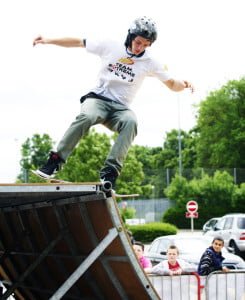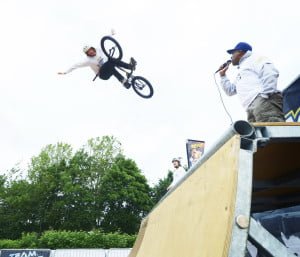 Super Sunday, Sunday 21st July is to celebrate the 20th anniversary of Tim French's involvement in creating musical events for Mid Sussex to have on its doorstep.
The gates to the park will open at 2.00pm for a musical extravaganza with a range of musicians and choirs. The concert will be finishing approximately at 10.30pm with a fantastic firework display.
Not only will it a day of music but a day of challenge.
It's Magic have engaged Team Extreme ® the UK's only professional team for BMX, Skateboard, Inline & Scooter displays, performers and coaches.
Established in 1988, Team Extreme have been there from the infancy of extreme sports. Many of the world's top riders and skaters have performed within Team Extreme over the years including Tony Hawk, Jamie Bestwick, Mat Hoffman and Simon Tabron. The company is now owned and run by some of its early performers: Neil Danns, Mike Mullen, Doug Peel-Yates, Ronnie Remo plus the founder and current chairman: Peter Noble.This kind of entertainment is visually spectacular and appeals to all ages, bringing the excitement and skills of a truly world-class extreme sports display. This one day workshop from 11am until 3pm, will allow the attendee to improve their tricks and skills lead by the Team Extreme Team and will culminate in a short competition during the afternoon.
This event is open to all who are interested in skate boarding, BMX or scooter freestyle and is a fantastic opportunity to work with some of the country's best performers.  There will be a minimal entry fee.
In addition tennis fans will be able to show their skills by testing their fastest serve.  A machine will be installed on the tennis courts in Victoria Park and will be run by members of Haywards Heath Tennis Club.  So just turn up anytime from 11am and see how fast you can serve.
The fastest serve ever recorded in a competitive match was Andy Roddick's 155mph opener against a helpless Vladimir Voltchkov in the semi-final of the 2004 Davis Cup.
Grape & Grain Vintners from Haywards Hath are providing us a fully licensed Public Bar serving a range of wines, local draught beers & soft drinks.  The Secret Kitchen is cooking delicious hog roast, homemade paella and locally sourced burgers & sausages.  Vintage Scoops serving from the lovely Betty a 1973 Bedford vintage icecream van a range of locally sourced traditional ice cream.  Please bring your own chairs or rugs.
Tim French said 'This whole weekend is an enhancement of the aim of It's Magic Events to provide arts and entertainment for the whole community of Mid Sussex come and celebrate with us'.
Tickets and booking information         
TICKETS: Adult – £10; Child FREE (5-15yrs).   
Book your tickets by phoning the It's Magic Events Ticket Office on 01444 800045 or online www.itsmagic.org.uk or in person from Baldwins, South Road, Haywards Heath
Interested in the BMX/Scooter/Skateboard Workshop? Download the disclaimer form to bring with you and book your place £5 on the gate… NB. U16 No parental consent on the form = no entry!